Red Hot pepper package:
"Arbol" peppers, red hots on the shelf in the grocery store, in El Paso. It's a personal fascination, and I'm learning, albeit slowly and at the expense of search engine ranking, how to photograph peppers. Check out the "pepper porn" on the ubiquitous side project.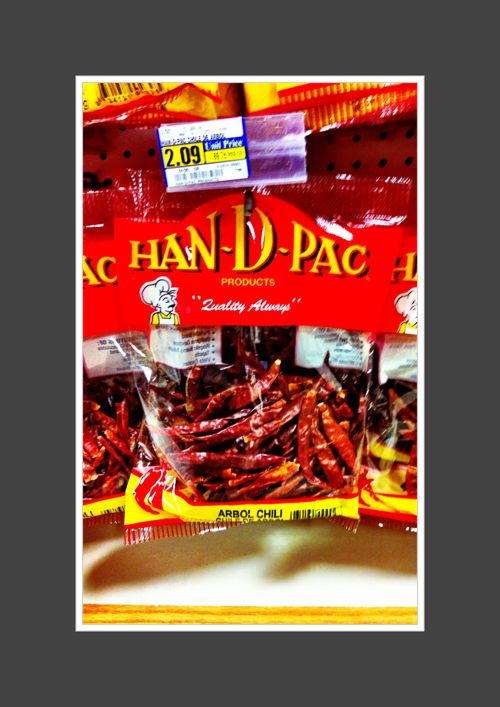 Back again, this week,
to teach
Bare Foot Astrology
again, along with
Mercury Retrograde
solutions.
Photos, filters, frame: iPhone.
astrofish.net/travel (and check for a Kramer coupon!)
astrofish.net – horoscopes and more
ASTROFISH.NET
Horoscopes, readings and books…
Laeti edimus qui nos subigant!
Two Meat Tuesday (the book)

Pink Cake A commonplace book.
kramerwetzel.com (A Friday Photo)