On the wall, probably a surreptitious image I snapped, some years ago, Tate Modern in London (UK).
Noted, first, for including Donald Judd. Then, too, Dan Flavin.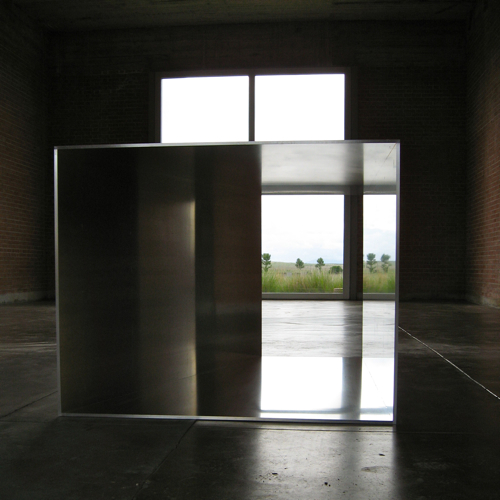 The Judd boxes. One of them. The field to the east shows the concrete squares, all the same size, just different configurations, and the showroom, gallery, shows the machined metal squares, again, same outward dimensions, just different configurations.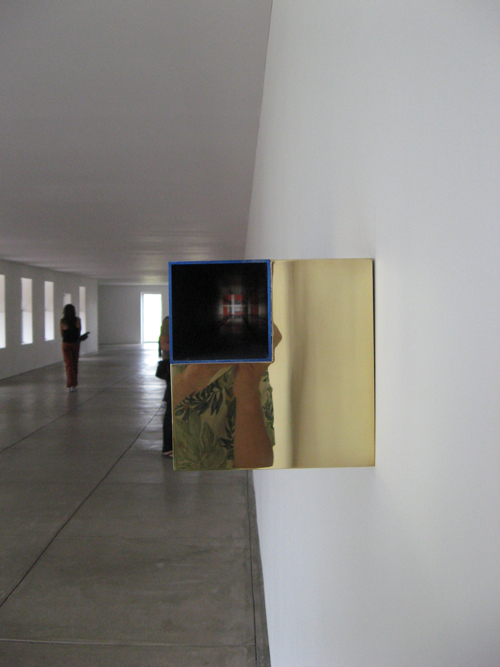 The Judd "stuff," which, clearly, can be seen from any angle. Part of the gallery process.