(sign on the wall at Dos Amigos, in Odessa)
"How'd you find this this place?"
Old girlfriend.
The tag line for the place?
"Beer, babes and bulls."
One of the longest continuously operating rodeos, anywhere. Bull rides every month, lots of honky-tonk action, and on the wall?
Yellow warning sign.
Eat Drink and Remarry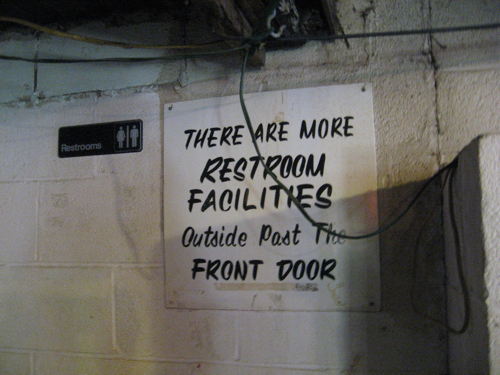 Midget Wrestling. Professional Midget Wrestling. I'm not sure, either this is a sign of the end times or that this is a great country.
Again, still not sure.
Presumably, the name "Ector" derives from the county's name, Ector County. Does it bear repeating? I can't be judge, as there's a terrible sense of being unglued in reality. It's just West Texas.
Like the sign on the wall at Dos Amigos said, "Eat Drink And Remarry."