Austin's Nature's Treasures

It's an alternate Tuesday, which mean Kramer's Alternate Astrology readings — looks like I'll be in Austin's own Nature's Treasures for this Tuesday.
St. George's Day (UK), Shakespeare's Birthday! Better yet, Sun conjunct Uranus? And it is also Tuesday in Austin, in keeping with Tuesday Traditions!
Often in Austin
Tuesday at Nature's Treasures.
4103 North IH-35 Austin, Texas 78722
Store phone: 512-472-5015
11:00 AM – 5:00 PM
"It's really him," at the rock shop in Austin.
Austin's Own Nature's Treasures
Use the code, "sparkle faerie" at the check out — for applicable discounts.
Vincit Qui Primum Gerit
"First to arrive gets the best deal."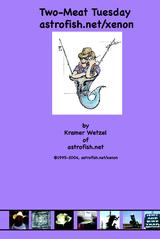 #Austin