What are the books we throwaway? What gets tossed? Airport reading is what I used to call it. Throwaway books, what are they?
Paris Review with a handy infographic.
I'll be honest, I've only read two of the five top classics, while I've never attempted two of them, and I prefer to think I'm still in the middle of Ulysses.


Books — astrofish.net/books are now available in Austin, at Nature's Treasures. See listings for details and location.
Title: Fishing Guide to the Stars: Fishing for love thru the zodiac
"Astrological Romance Reference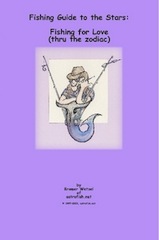 (Kindle edition)


San Pedro Creek (Amazon Kindle)