It's the perfect 404 image.

The sky, that's New Mexico, Southern New Mexico Sky as a background. Southern New Mexico, White Sands, Las Cruces, Virgin Outer Space? Roswell & Aliens?
I used a Cadillac Ranch image for a long time, a single 57 Caddy nose-down in the West Texas dirt as a 404 symbol.
Anthony, I like Anthony as it sits on the New Mexico/Texas line. Small town, not much more than a trailer park and a quartet of gas stations.
404, in web parlance, is "file not found."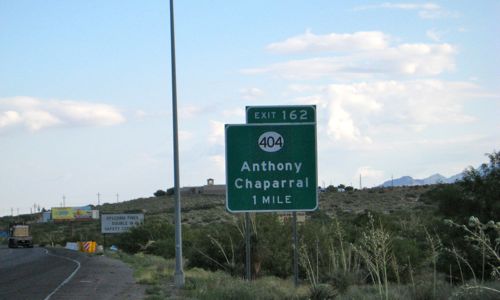 Seriously, what better image? The
location
is Interstate 10, north out of El Paso, just passed the Texas line, exit from the rest stop, another favorite image there?
'Beware of Rattlesnakes,'sign.
ASTROFISH.NET

horoscopes, readings, books